Underground parking areas, engine bays, air freighter cargo area, airport critical infrastructure.
Fire is caused by technical malfunctions or human error in aircraft and can cause great hazards. Airplanes are the main vehicles used in air transport. First of all, the presence of dangerous flammable materials in passenger planes, transport planes, military planes, reconnaissance planes, planes used for research and scientific purposes, and the presence of passengers in a narrow area, in passenger planes, increases the importance of plane fires even more.
A fire can occur in many different locations on an aircraft:
– in the turbine
– in the lower part of the aircraft as a result of spillage of the fuel
– on the landing gear
– in the cargo hold
– in busy areas (e.g. luggage compartments, rows of seats or in the airplane galley)
Automatic fire detection and extinguishing systems produced locally by Nero Industries detect the fire in 3 milliseconds and extinguish it automatically within 4-6 seconds. This system is the most effective and most technological fire extinguishing system currently used in the world.
NAFEG Aerosol Extinguisher is designed to extinguish and neutralize type A (solid fuel), B (liquid fuel), C (gas fuel) and type E (electric) fires in closed spaces. After calculating the extinguishing agent concentration required for each type of fire and the volume to be protected, the solid NRE-CM agent in the NAFEG cylinder and the total number of NAFEG cylinders in the area to be protected are determined. NAFEG-125 is designed to produce enough dry aerosol to extinguish a fire in a closed volume of 1.25 .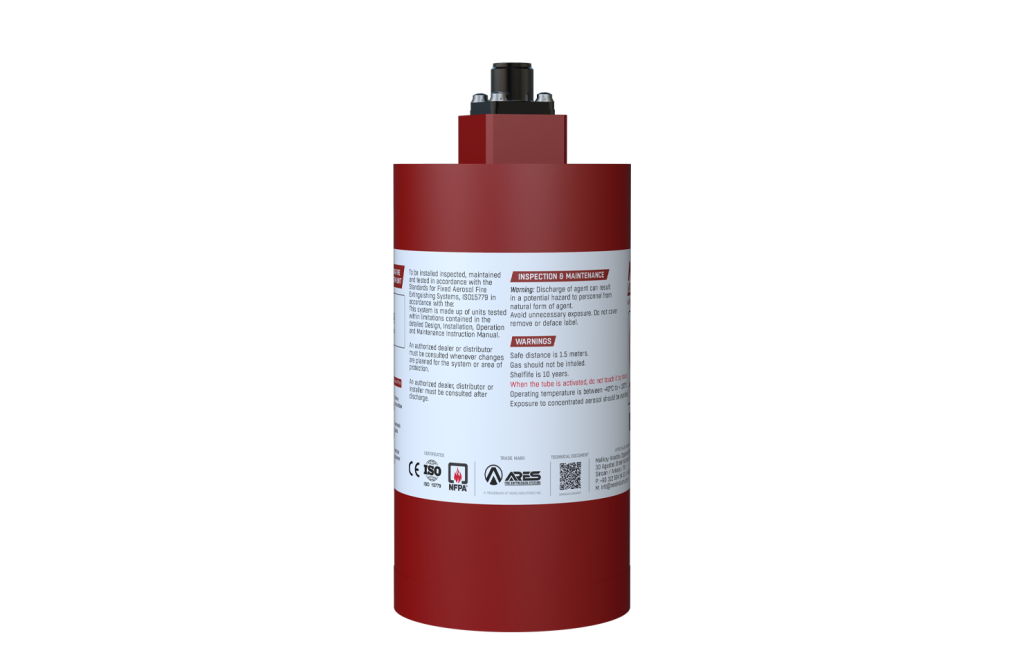 AEROSOL FIRE EXTINGUISHER WITH ELECTRICAL ACTIVATION NAFEG


No Need Electricity
Include Detection Feature
No Ozone Depletion
No Global Warming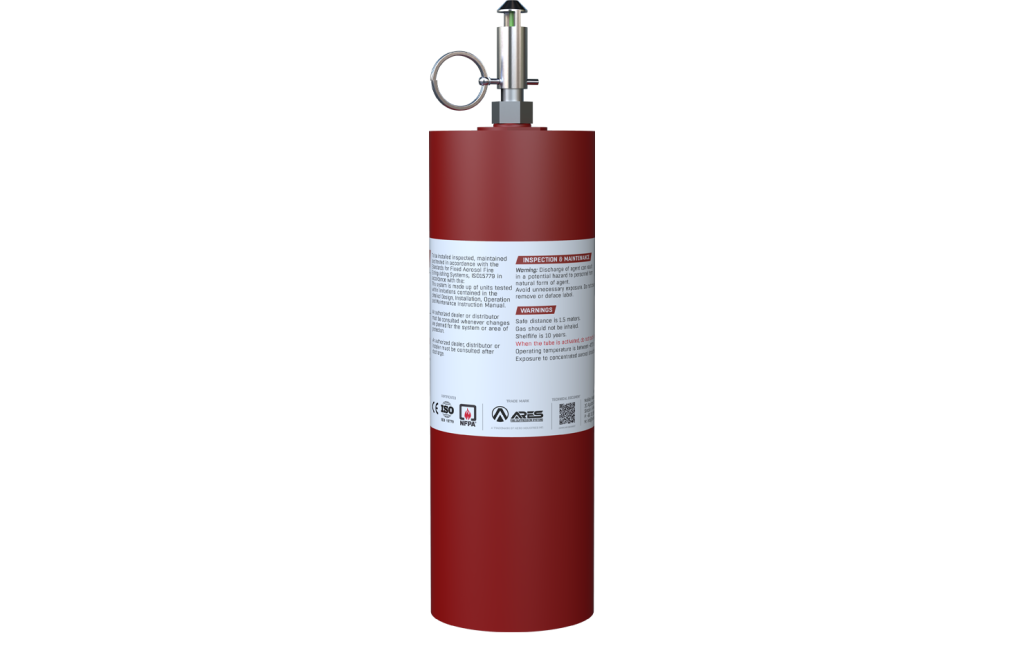 AEROSOL FIRE EXTINGUISHER WITH MECHANICAL ACTIVATION NAFEG-TD


High speed response-less than 6 msec
Visual pressure gauge
Homogenous 360 agent dispersion
Fast agent release and distribution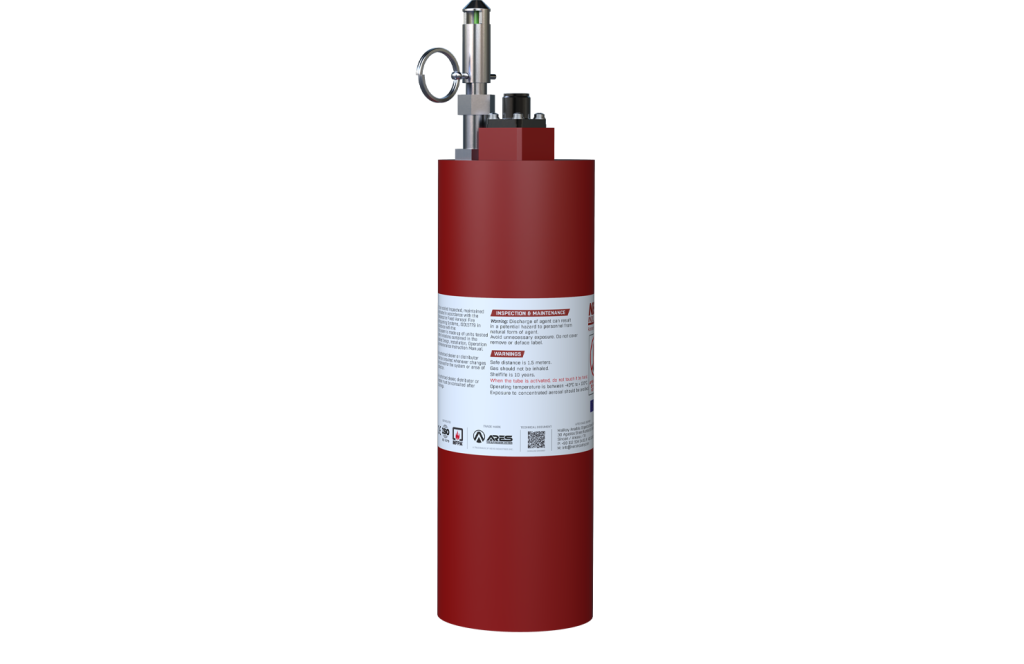 AEROSOL FIRE EXTINGUISHER WITH ELECTRICAL AND MECHANICAL ACTIVATION NAFEG-TED
High speed response-less than 6 msec
Visual pressure gauge
Homogenous 360 agent dispersion
Fast agent release and distribution