Flammable liquids, workrooms, laboratories, ventilation systems, electrical equipment, archives.
Fume hoods and ventilated enclosures are specially designed to contain hazardous and volatile substances. Laboratory hoods prevent the risk of inhaling chemical fumes, but the evacuated chemical fumes form a chemical layer by sticking to the hood pipes over time.
 Against this fire hazard, these ducts are completely unprotected against fire. The presence of ignition sources such as gas burners, stoves and pyrophoric materials and the natural volatility of chemical compounds and reagents pose a significant fire risk. The enclosures isolate chemicals and fumes from the main area of the laboratory and when a fire or incident occurs, it may not be easily detected by the buildings' standard fire alarm.
To overcome this problem, detection is required within each enclosure, which is difficult when working with corrosive or flammable materials.
Automatic fire detection and extinguishing systems produced locally by Nero Industries detect the fire in 3 milliseconds and extinguish it automatically within 4-6 seconds. This system is the most effective and most technological fire extinguishing system currently used in the world.
NAFEG Aerosol Extinguisher is designed to extinguish and neutralize type A (solid fuel), B (liquid fuel), C (gas fuel) and type E (electric) fires in closed spaces. After calculating the extinguishing agent concentration required for each type of fire and the volume to be protected, the solid NRE-CM agent in the NAFEG cylinder and the total number of NAFEG cylinders in the area to be protected are determined. NAFEG-125 is designed to produce enough dry aerosol to extinguish a fire in a closed volume of 1.25 .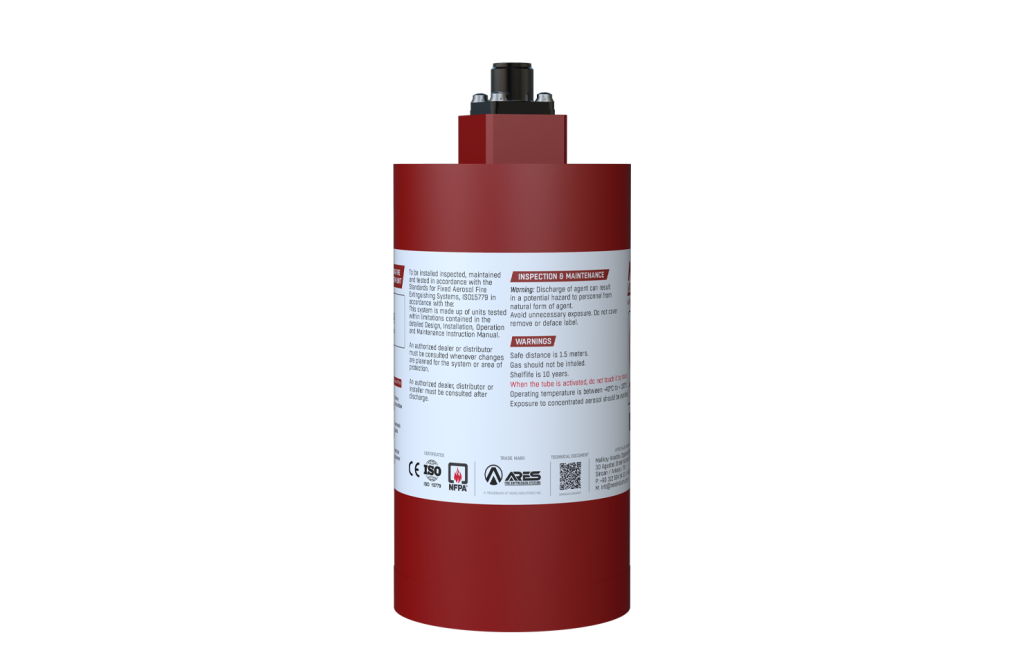 AEROSOL FIRE EXTINGUISHER WITH ELECTRICAL ACTIVATION NAFEG


No Need Electricity
Include Detection Feature
No Ozone Depletion
No Global Warming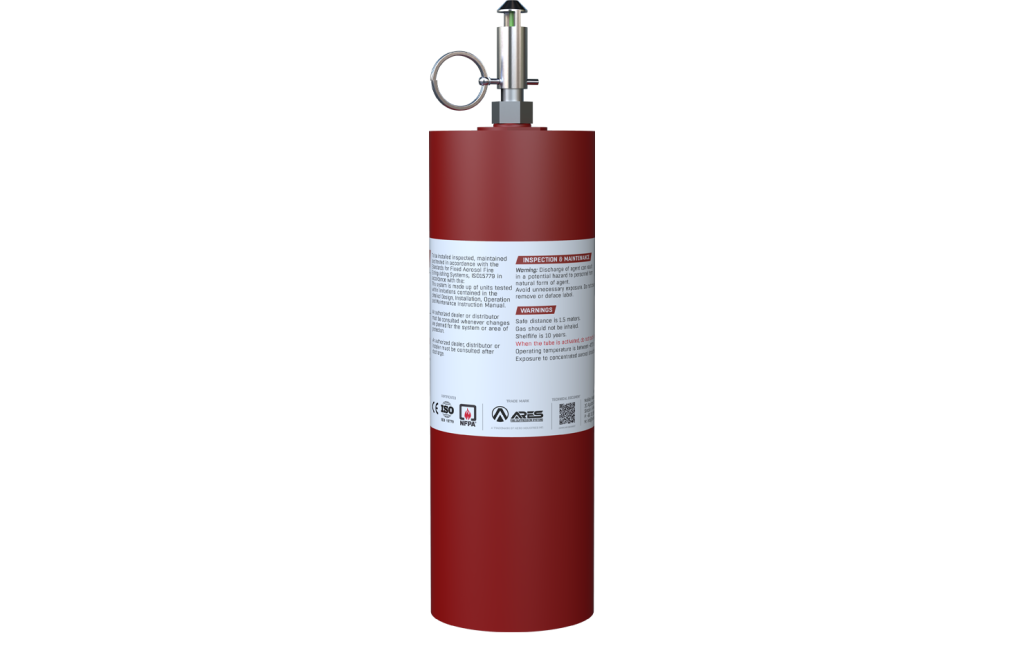 AEROSOL FIRE EXTINGUISHER WITH MECHANICAL ACTIVATION NAFEG-TD


High speed response-less than 6 msec
Visual pressure gauge
Homogenous 360 agent dispersion
Fast agent release and distribution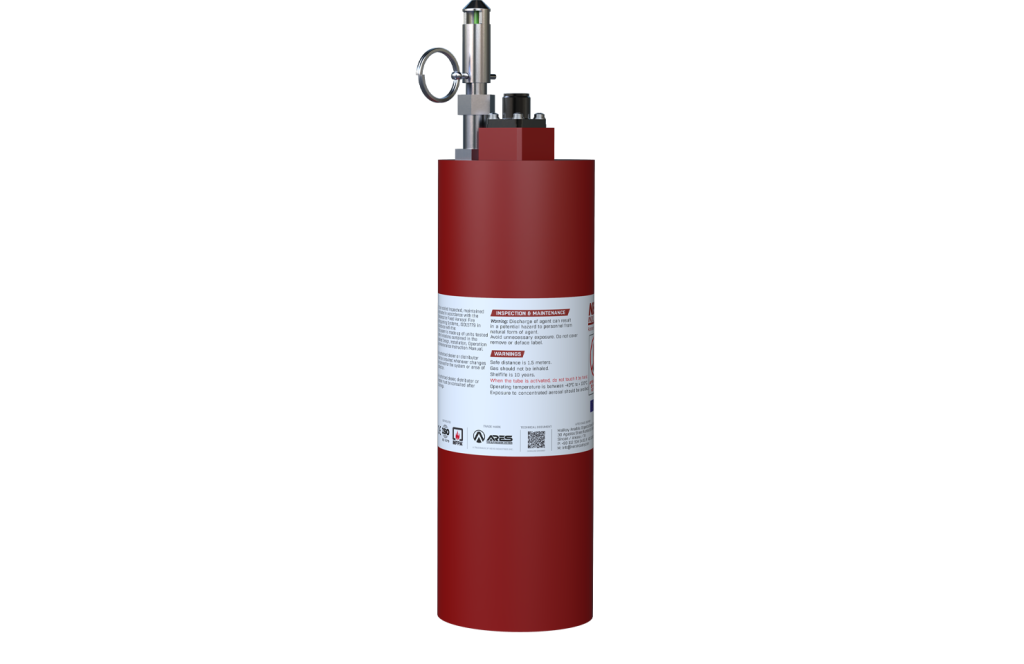 AEROSOL FIRE EXTINGUISHER WITH ELECTRICAL AND MECHANICAL ACTIVATION NAFEG-TED
High speed response-less than 6 msec
Visual pressure gauge
Homogenous 360 agent dispersion
Fast agent release and distribution