Engines, machinery, ventilation controls, pumps, hazardous materials, generators, electrical rooms.
Due to the nature of underground coal mines, fires are common. Fires that cannot be extinguished at the beginning; grows and spreads in a short time, causing injury or loss of life to the personnel working in the quarry.
One of the main causes of fire is underground mining vehicles. Vehicles used in underground mining generally have hot engines. In addition, these vehicles have many flammable fluids in the pressurized fuel lines close to the transmissions. These liquids can cause fire when exposed to high temperatures.
In case of fire in these vehicles, the results can also be economical. In addition to the high cost of repairs and the replacement of valuable equipment, business interruption caused by downtime can be costly. Repair or replacement of equipment often takes months.
Automatic fire detection and extinguishing systems produced locally by Nero Industries detect the fire in 3 milliseconds and extinguish it automatically within 4-6 seconds. This system is the most effective and most technological fire extinguishing system currently used in the world.
NAFEG Aerosol Extinguisher is designed to extinguish and neutralize type A (solid fuel), B (liquid fuel), C (gas fuel) and type E (electric) fires in closed spaces. After calculating the extinguishing agent concentration required for each type of fire and the volume to be protected, the solid NRE-CM agent in the NAFEG cylinder and the total number of NAFEG cylinders in the area to be protected are determined. NAFEG-125 is designed to produce enough dry aerosol to extinguish a fire in a closed volume of 1.25 .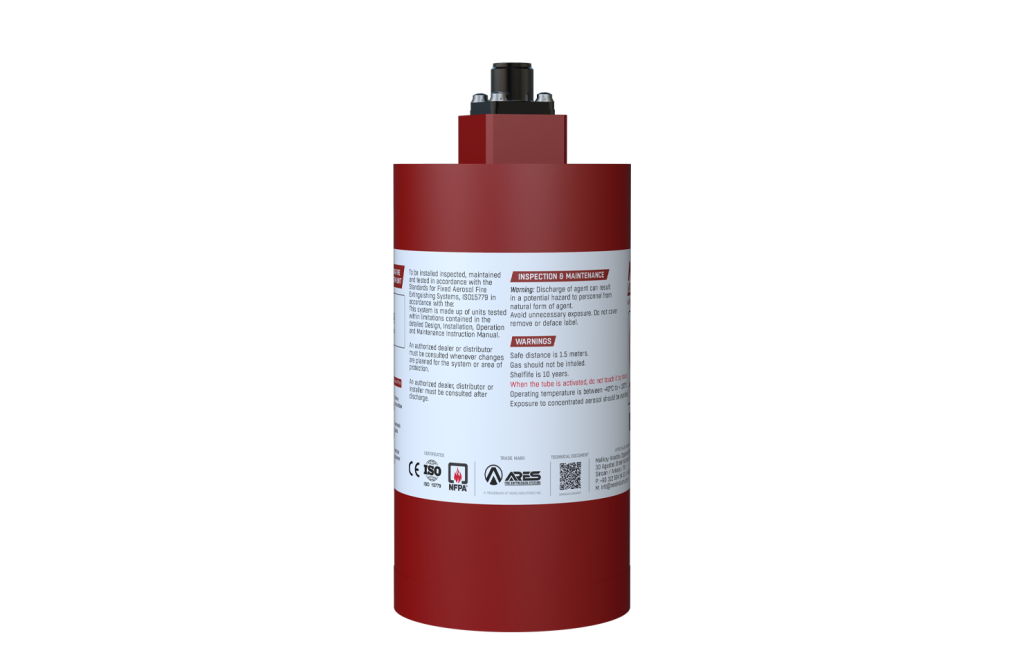 AEROSOL FIRE EXTINGUISHER WITH ELECTRICAL ACTIVATION NAFEG


No Need Electricity
Include Detection Feature
No Ozone Depletion
No Global Warming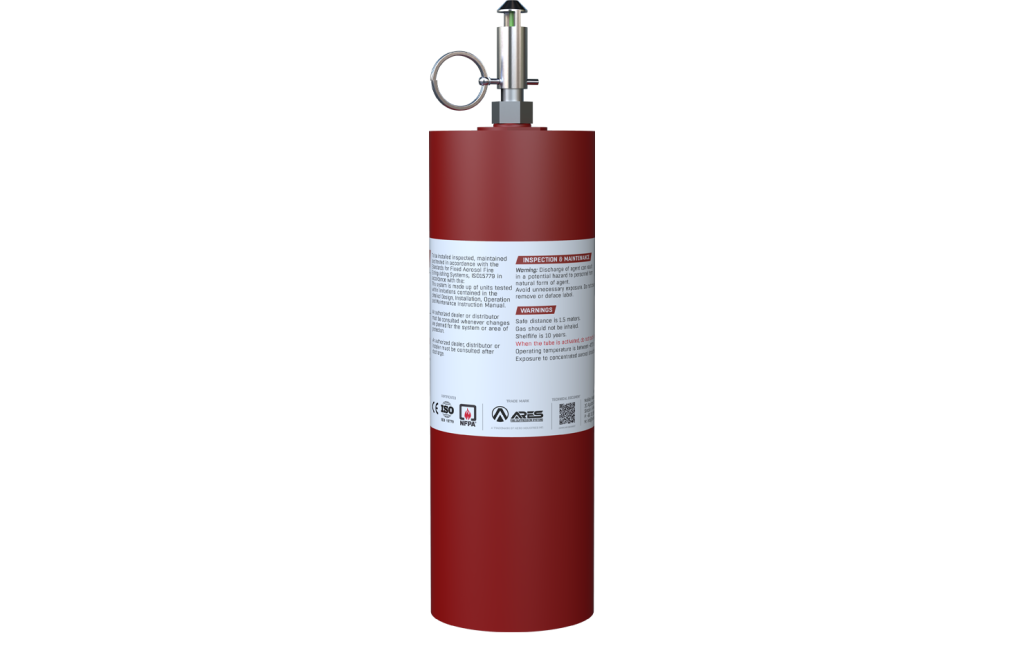 AEROSOL FIRE EXTINGUISHER WITH MECHANICAL ACTIVATION NAFEG-TD


High speed response-less than 6 msec
Visual pressure gauge
Homogenous 360 agent dispersion
Fast agent release and distribution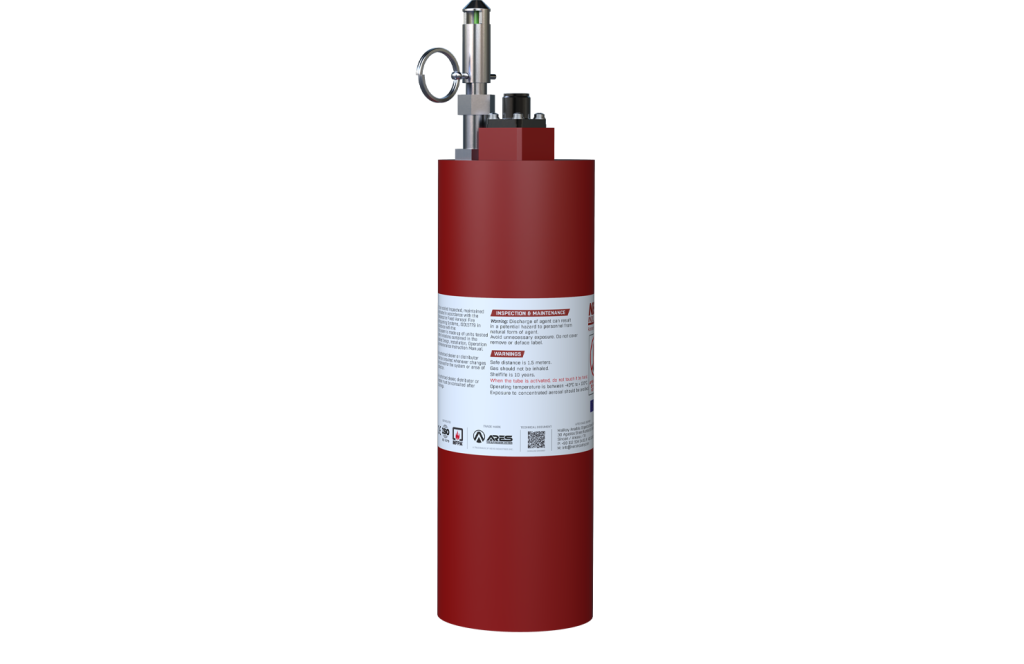 AEROSOL FIRE EXTINGUISHER WITH ELECTRICAL AND MECHANICAL ACTIVATION NAFEG-TED
High speed response-less than 6 msec
Visual pressure gauge
Homogenous 360 agent dispersion
Fast agent release and distribution