Handheld fire suppression for first responders, firefighting and rescue operations, fire safety.
NAFEG Aerosol is a unit designed to extinguish fire instantly. As a result of research and experimentation carried out jointly by government agencies, fire and rescue services, universities and insurance companies, NAFEG has been adopted by both national and private fire and rescue services as an important part of modern firefighting strategy.
Automatic fire detection and extinguishing systems produced locally by Nero Industries detect the fire in 3 milliseconds and extinguish it automatically within 4-6 seconds. This system is the most effective and most technological fire extinguishing system currently used in the world.
NAFEG Aerosol Extinguisher is designed to extinguish and neutralize type A (solid fuel), B (liquid fuel), C (gas fuel) and type E (electric) fires in closed spaces. After calculating the extinguishing agent concentration required for each type of fire and the volume to be protected, the solid NRE-CM agent in the NAFEG cylinder and the total number of NAFEG cylinders in the area to be protected are determined. NAFEG-125 is designed to produce enough dry aerosol to extinguish a fire in a closed volume of 1.25 .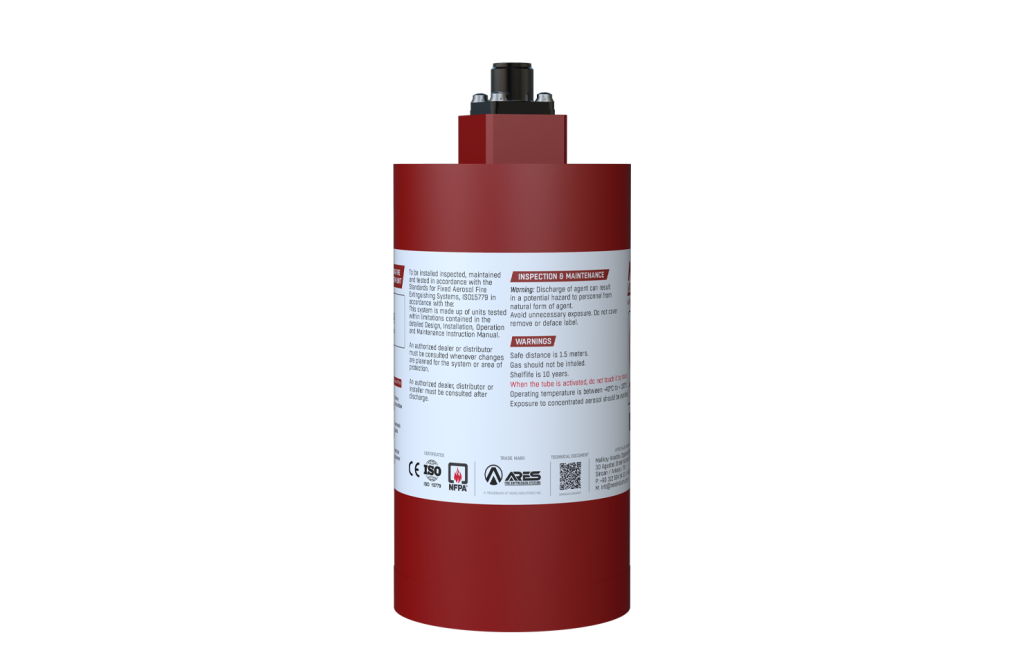 AEROSOL FIRE EXTINGUISHER WITH ELECTRICAL ACTIVATION NAFEG


No Need Electricity
Include Detection Feature
No Ozone Depletion
No Global Warming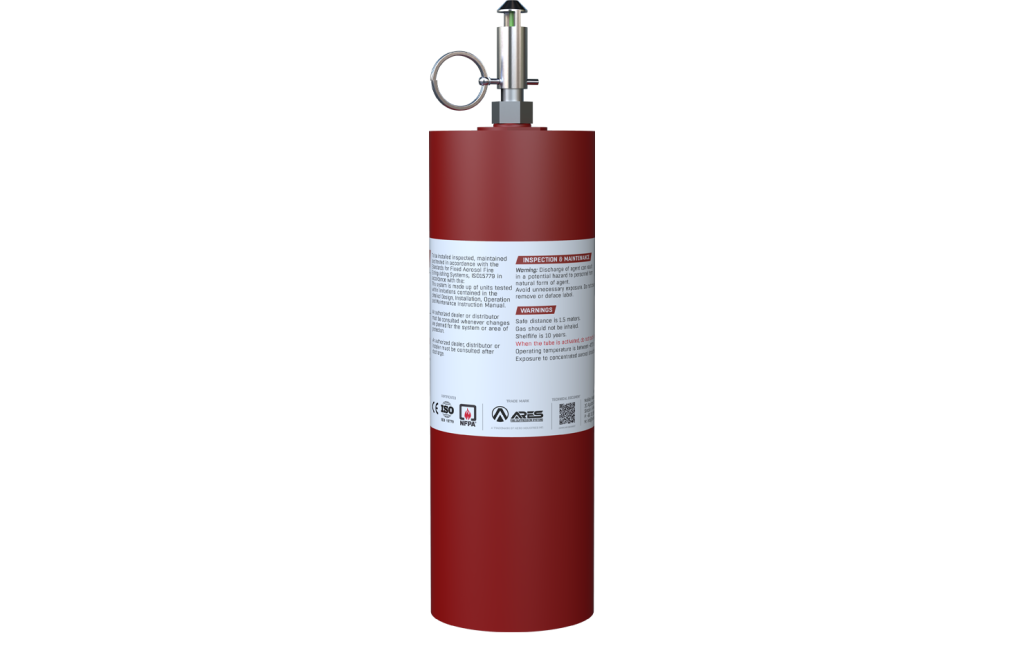 AEROSOL FIRE EXTINGUISHER WITH MECHANICAL ACTIVATION NAFEG-TD


High speed response-less than 6 msec
Visual pressure gauge
Homogenous 360 agent dispersion
Fast agent release and distribution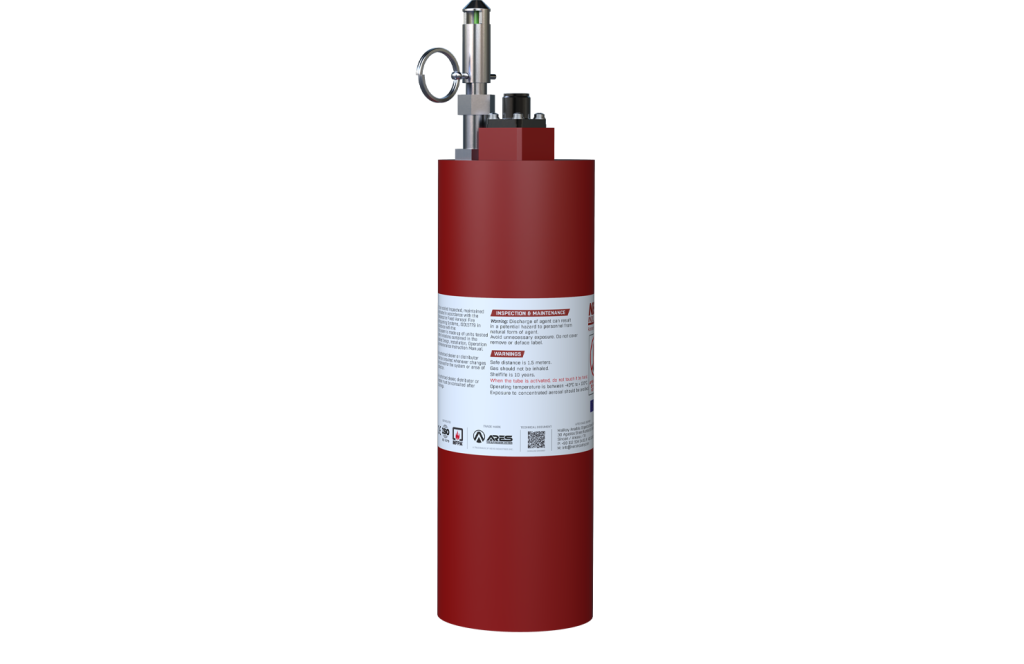 AEROSOL FIRE EXTINGUISHER WITH ELECTRICAL AND MECHANICAL ACTIVATION NAFEG-TED
High speed response-less than 6 msec
Visual pressure gauge
Homogenous 360 agent dispersion
Fast agent release and distribution